On our wedding day my husband gifted me a piece of our wedding china that he had  engraved with Acts 16:31 "Believe in the Lord Jesus, and you will be saved – you and your household".
I held on to this piece through the first few years of our marriage, never quite finding the right way to display it. The plate stand option was not doing it for me. I found my inspiration while at brunch one morning at one of my favorite local restaurants (Café Patachou, for Indianapolis locals) that had a wall covered with hanging plates. Inspiration is all around!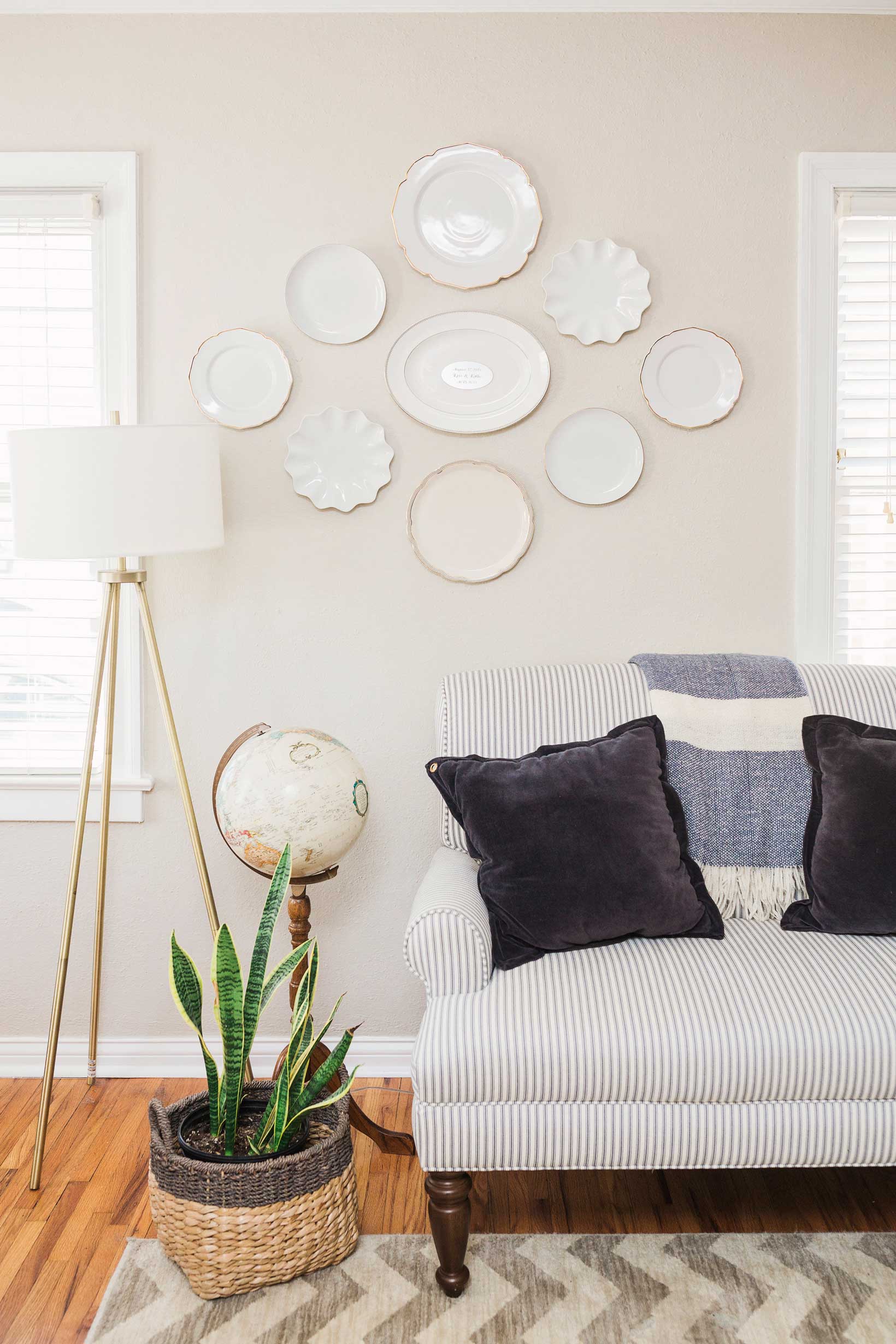 (photo by: Gabrielle Cheikh Photography)
How To
In order to make the hanging plate art I used these wall hangers to adhere a hook to the back. You just wet the fabric disk, stick them to the plates, and let them dry. Once dry we hung them to the wall using wall anchors. They have held up for over 2 years with out showing any signs of peeling off. However, they claim to be removable if you ever change your mind.
If you give this project a try be sure to share with me on Instagram @housewithhome. I would love to be inspired by your plate wall!
Happy DIY-ing
-Katie