Creating Memories on Valentine's Day for Kids
One of my favorite things about being a parent to little kids, is creating holiday traditions. Valentine's Day has always been one of my personal favorite holidays. The bright cheerful colors, a low pressure celebration, and the spirit of love in the middle of a cold midwestern winter has always made it feel extra special. My mom passed away in late January nearly 11 years ago, so this time of year always lulls me into a bit of a slump. The promise of Valentine's Day has always seemed to be a bright spot to cheer me up.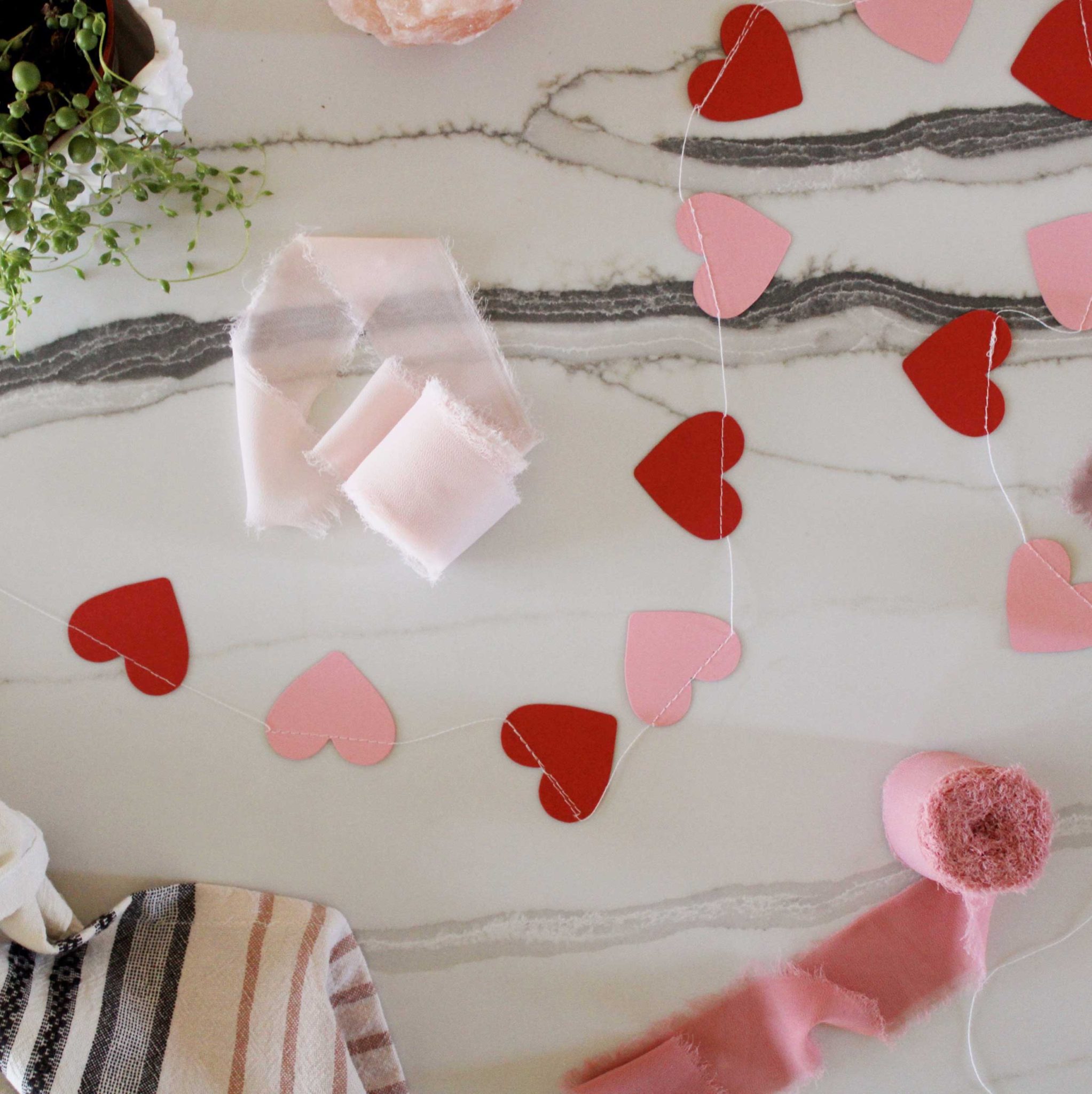 When my oldest was a baby we have started a little tradition of setting up his breakfast spot with a few Valentine's Day treats, a balloon tied to his chair, and a sweeter-than-usual breakfast. This year has felt extra hard with the pandemic and I am hoping to add a little more novelty to the day. As much for me, as for the boys!
---
This post contains product links that may contain affiliate links. When you use the link to make a purchase, I may make a small commission. This is not an additional cost for you, but helps me to produce this blog and content for you to enjoy. My full disclosure is here. Thank you!
---
Decor
A house covered in decorations for any holiday hasn't been my style. I will never say never that they may not someday be my thing, but currently I like to keep it minimal. My goal with seasonal decor is to give a little nod to the holiday without having boxes of stuff to store away and keep for its yearly appearance. It also prevents me from feeling overwhelmed with trying to "find time" to put up or take down seasonal decor.
In our house, the kitchen bench seat window has become our backdrop for all of our celebrations. I hang a pretty garland or banner to signify the holiday and call it good. With this approach I keep a small bin of holiday garlands in a basket in the kitchen and hooks live permanently around the kitchen window. When I am ready to "decorate" I pull out the basket and throw up the garland while simultaneously making lunch or cleaning up after dinner. For Valentine's day I use the ribbon and paper hearts that I have linked below.
I love to swap out the boy's books on their shelves to ones that signify the celebrations. It's an easy way to add festive decor and is new entertainment for them. I also bring out a few seasonal coffee mugs that I swap out for holidays. I hope that in the future Mom's (me!) coffee mug will signal to the kids a fun celebration is coming. My Valentine's day mugs are my favorite seasonal ones.
Celebration
I bought them these adorable truck pajamas. So far in my years of motherhood I haven't dressed a kid up for Valentine's Day, but this year calls for some added festivity. They have lived in pajamas most of this year so they will get good use. I love gifting them books for a holiday and writing a little note for them in it. This one is such a sweet book, and the boy's call the dog "Bert" after our dog. I am considering buying this heart shaped waffle maker. I don't own a waffle maker and am not planning to add homemade waffles to our breakfast rotation anytime soon. But I thought it would make homemade waffles seem extra special if they are heart shaped when I do make them.
And a few things for Me
I have been eyeing these pink pajamas for a while now and am hoping my Valentine will get them for me. I have also wanted a heart frame for my nightstand to keep a picture of me and the boys in. My personal goal for February is to make our family photo albums and print more photos to put around the house. The way to my heart – good home decor and loungewear.

Hope you have a sweet Valentine's Day with those you love!