How to easily make a simple Filing Drawer for your Ikea Sektion Cabinets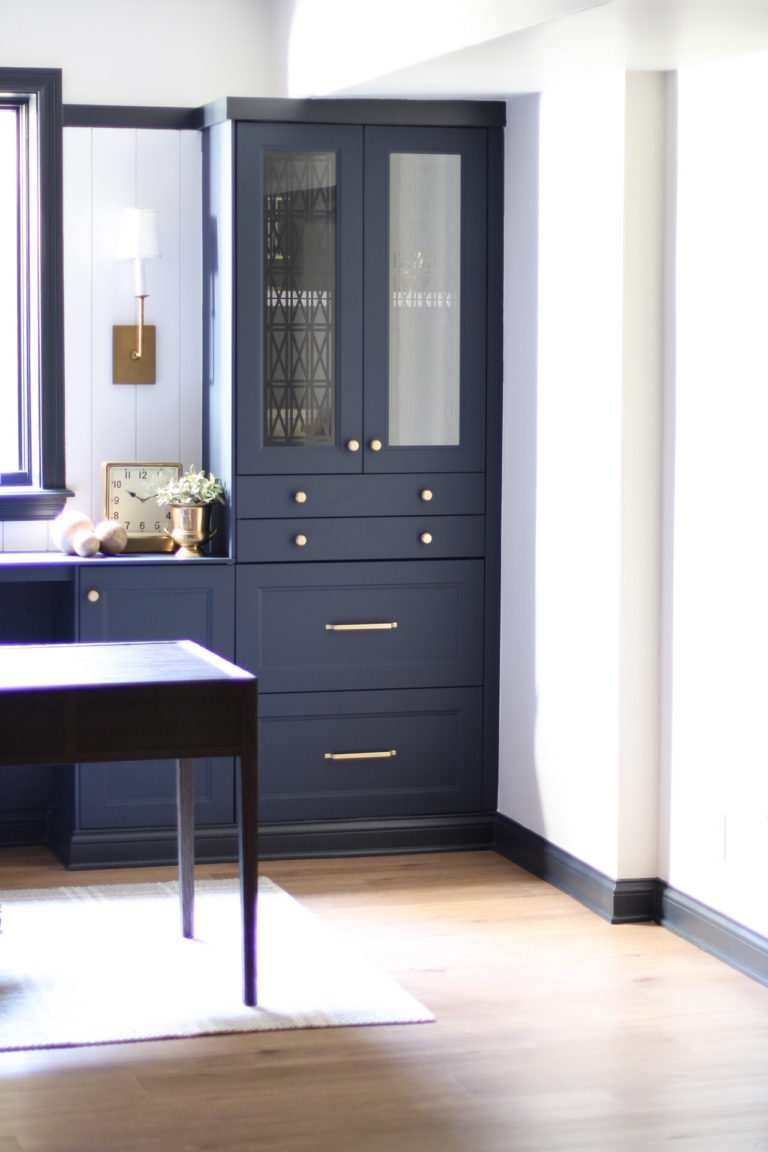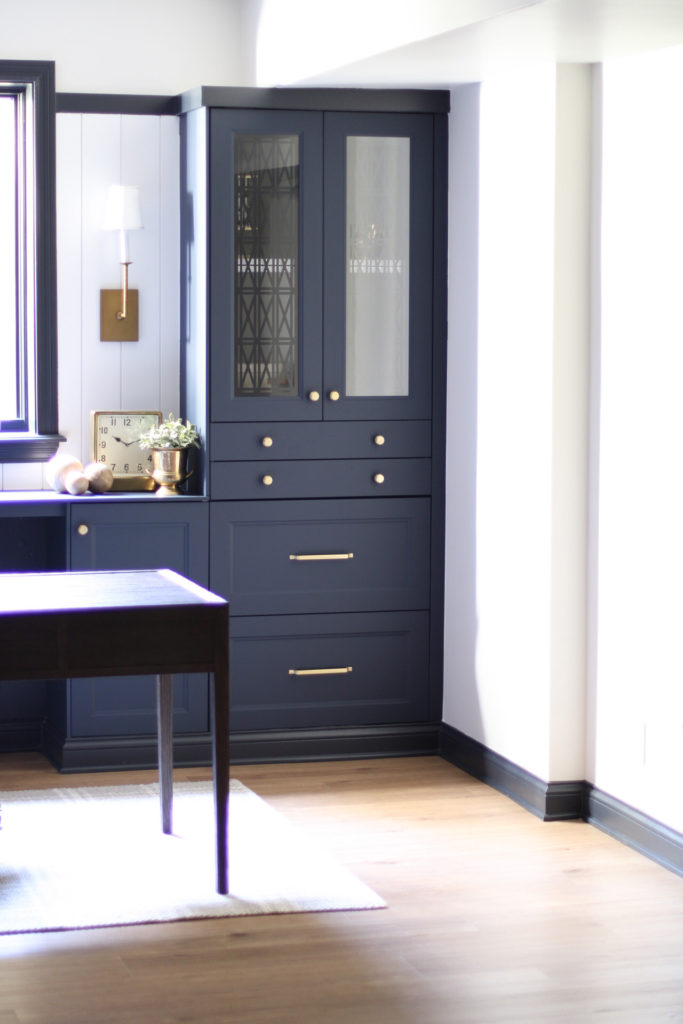 This is a pretty quick and easy hack to making a drawer in your Ikea Sektion cabinets into a filing drawer. You know I love the Ikea Sektion system, and have used them all over my home. Regardless of where your Ikea Sektion cabinets are located, this modification can turn a regular drawer into a filing system to serve your organization needs. I used this in our new home office, but can see how it will have a future in our mudroom for kid's school work when that time comes.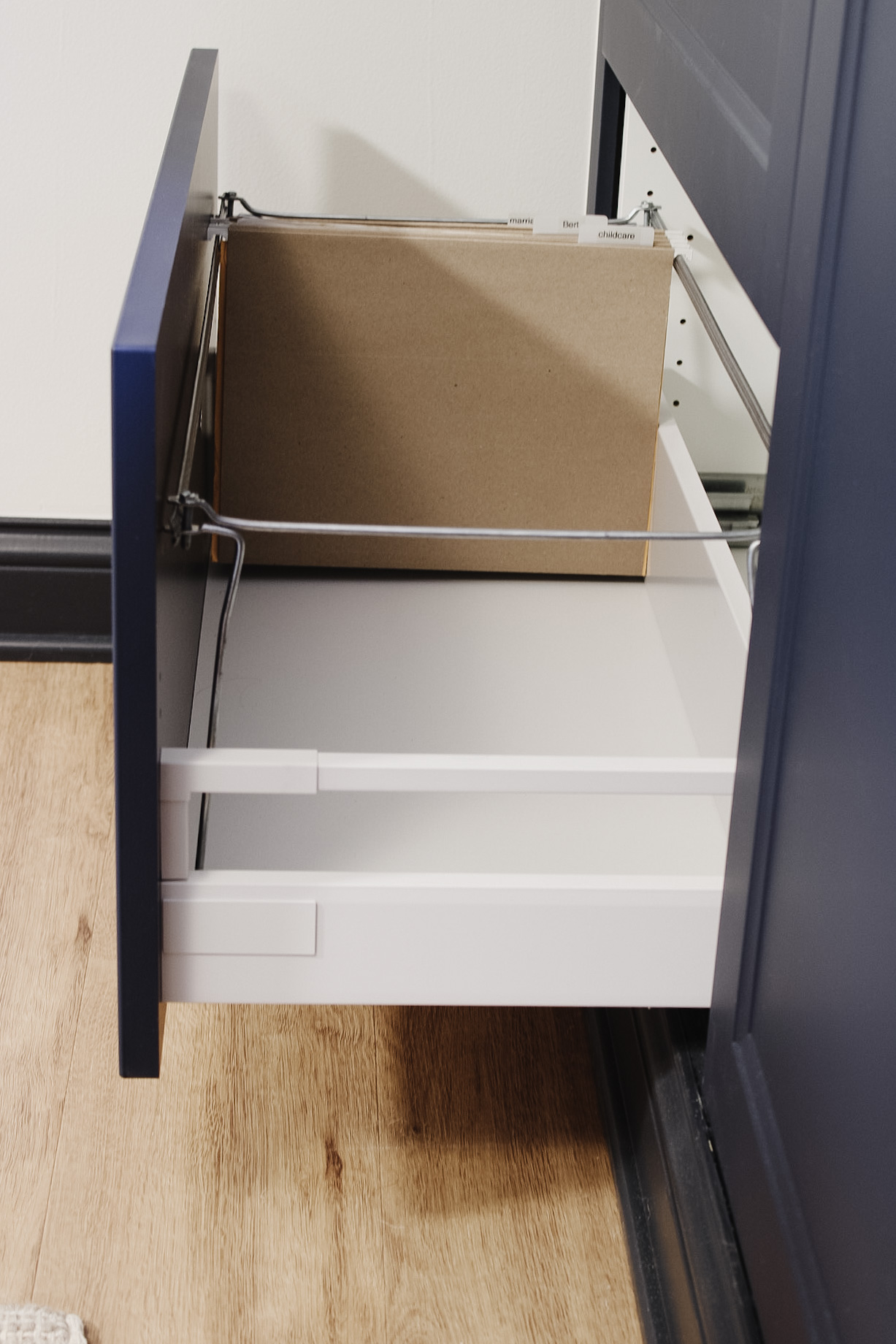 These drawers are the 15″ deep Maximera drawers, but this would easily work in the 24″ deep drawers. The hanging system I purchased fits perfect in these 30″ wide drawers, but can be modified to fit the other Ikeas sizes – 15,18, 0r 24″ wide drawers if you need less filing storage. The easiest way to do this is to remove the drawers and then assemble the frame inside to ensure it is a snug fit length wise. I love these file folders for their simple, natural color.
Sources
This post contains product links that may contain affiliate links. When you use the link to make a purchase, I may make a small commission. This is not an additional cost for you, but helps me to produce this blog and content for you to enjoy. My full disclosure is here. Thank you!
file cabinet insert hanging system | file folders | cabinets| floors| | Cabinet Hardware (Pulls) | Cabinet Hardware (Knobs) | screen inserts| clock