5 Reasons Why I love using Ikea Sektion Cabinets
I designed my kitchen using the Ikea Sektion cabinets, and then came dozens of you needing help, too. Over the years I have invested thousands of hours in understanding all of the intricacies of this system. I have planned, designed, ordered, and created plans for Ikea Sektion Cabinets for installers and my clients. With all of this time spent designing with the Ikea Sektion cabinets, and using them in my own projects. I can confidently back why I love using them, summed up with these 5 reasons.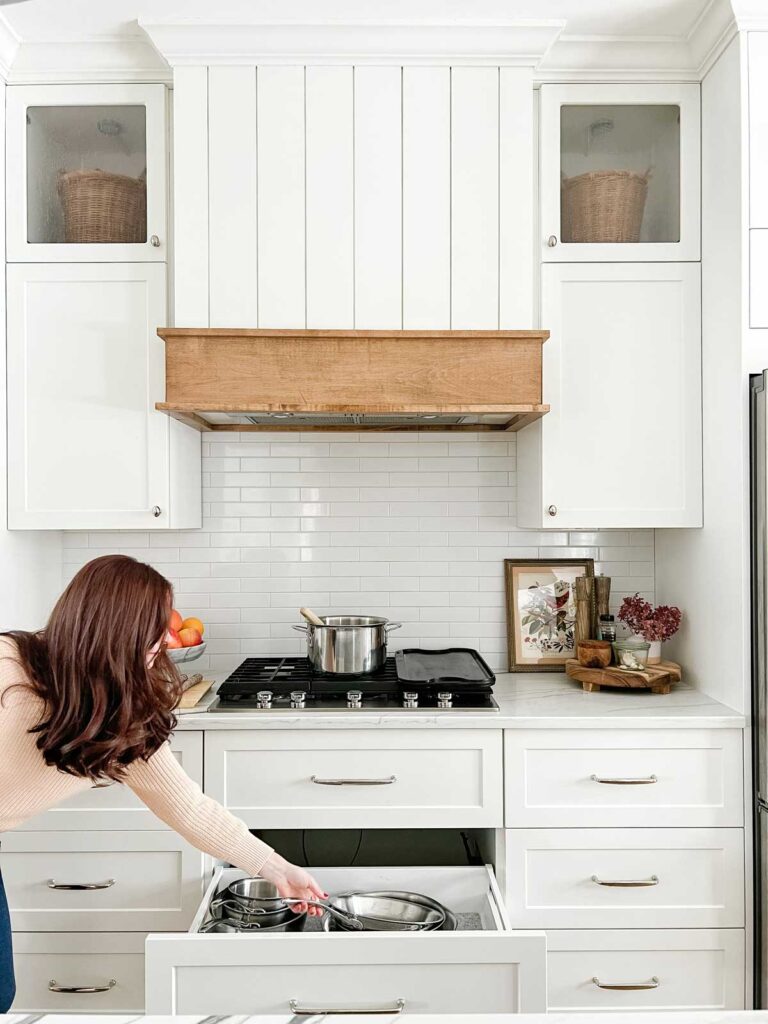 1. Ikea Sektion Cabinets are Affordable
Don't get me wrong, I love and appreciate custom cabinetry. I truly believe there are homes and situations that warrant custom cabinets as the only option. However, we don't all have those homes and we can't all afford those cabinets. When we moved to our new home with a tiny toddler, I did not want to wait 5+ years to save up for custom cabinets just so we could begin our kitchen renovation. I wanted and needed a functional and beautiful kitchen I could start using and building memories in.
The Ikea kitchen system is not the cheapest option. I talk more about this in my post "How much does an Ikea Kitchen Really Cost?". But in the cost-benefit ratio of each of these "reasons I love this system", the affordability piece definitely holds a lot of weight. Ikea cabinets are affordable. They are even slightly cheaper than other RTA (ready cabinet systems) or comparative semi-custom lines from other big box stores. But what sets them apart, is for an affordable system, they are also strong in the following other qualities/ benefits. 
2. They are a Quality product
Ikea's Sektion cabinets come with a 25 year warranty. Not only that, but their drawer and door hardware is manufactured by Blum. A top of the line producer of hardware that most custom cabinet makers also use because of their quality. Ikea is extremely transparent in their products weight capacities , or how much a cabinet, or interior shelf/ drawer can hold, and it they are strong!
3. Ikea Sektion Cabinets are easily Accessible
The Ikea Sektion Cabinet system is accessible to so many, not only because of it's price point, but because it is readily available. It doesn't require you to work with a kitchen remodeler or contractor who sell a specific brand of cabinets. You, as a consumer, can go place your order, and possibly bring the cabinets home nearly the same day. As with anything, stock issues have been impacted since the pandemic. However, Ikea has worked hard to adjust their offerings and accommodate for stock issues.
I will never ever (ever!) undermine the importance of using a professional an having a SOLID, accurate, set of design plans. This is critical to a long lasting, functional, and beautiful kitchen. However, the the accessibility of the Ikea Sektion system cuts out a lot of fluff for those that don't need or want a full service design experience. It allows the home owner to manage and purchase their cabinets and decide what and where they need to hire help.
4. They are Customizable
There is a reason that it's not uncommon to see an Ikea kitchen in homes designed by high-end designers and architect. Like this stunning kitchen in Athena Calderone's own home, or Sarah Sherman Samuel's Showhouse Kitchen, the personal kitchen of Melissa from Oho Interiors, or this take on Ikea Kitchen's from Wanta Architects.
When costs need to be reduced, but a certain aesthetic and quality still matter, Ikea Sektion Cabinets are a great solution. There are many aftermarket door companies that have a wider offering of door styles and colors, and even some newer companies that are custom finishing door fronts to match any paint or style. The great part about this is it is building off of the affordability and quality of Ikea Sektion cabinets and providing an "almost custom" look. Couple this with a designer (like me!) and you can create a truly beautiful, functional, affordable, and long-lasting kitchen (or mud room, laundry room, office storage solution).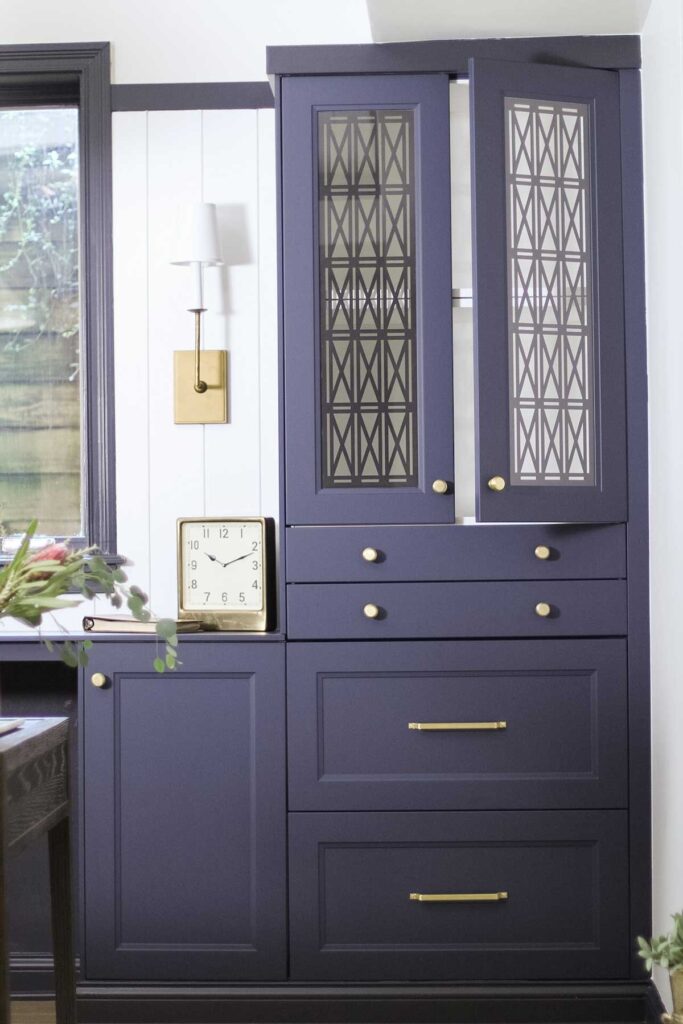 5. Ikea Sektion Cabinets are Functional
Because the Ikea Sektion Cabinet system is modular – it is built by assembling a series of components that are all sold individually. This allows for easy customization to fit your organizational needs. It also adds a lot of flexibility. As you live in and grow with your kitchen, you can accommodate your changing storage needs. It is easy to go to Ikea and pick up extra shelves or and internal drawer to add to your cabinets. Not to mention, all the accessories and food storage containers that are perfectly sized to utilize every inch of available space in your Ikea Sektion Cabinets.
Get my free download that breaks down the basics of the parts you need for an Ikea Cabinet here!
Using Ikea Sektion Cabinets
I truly believe that Ikea Sektion cabinets are a building block to bring function and beauty into your home. With a little creativity, some guidance from Ikea cabinet designers and educators (like me!) and a little effort- Ikea Sektion cabinets may be the solution you are looking for!
Tell me in the comments, have you used Ikea Sektion cabinets on a project in your home? I would love to hear more about it!