All the Small Things | One Room Challenge Spring 2021 Week 6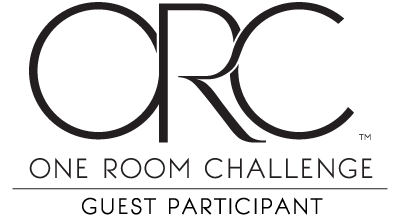 This week was full of a lot of small tasks for the One Room Challenge dining room.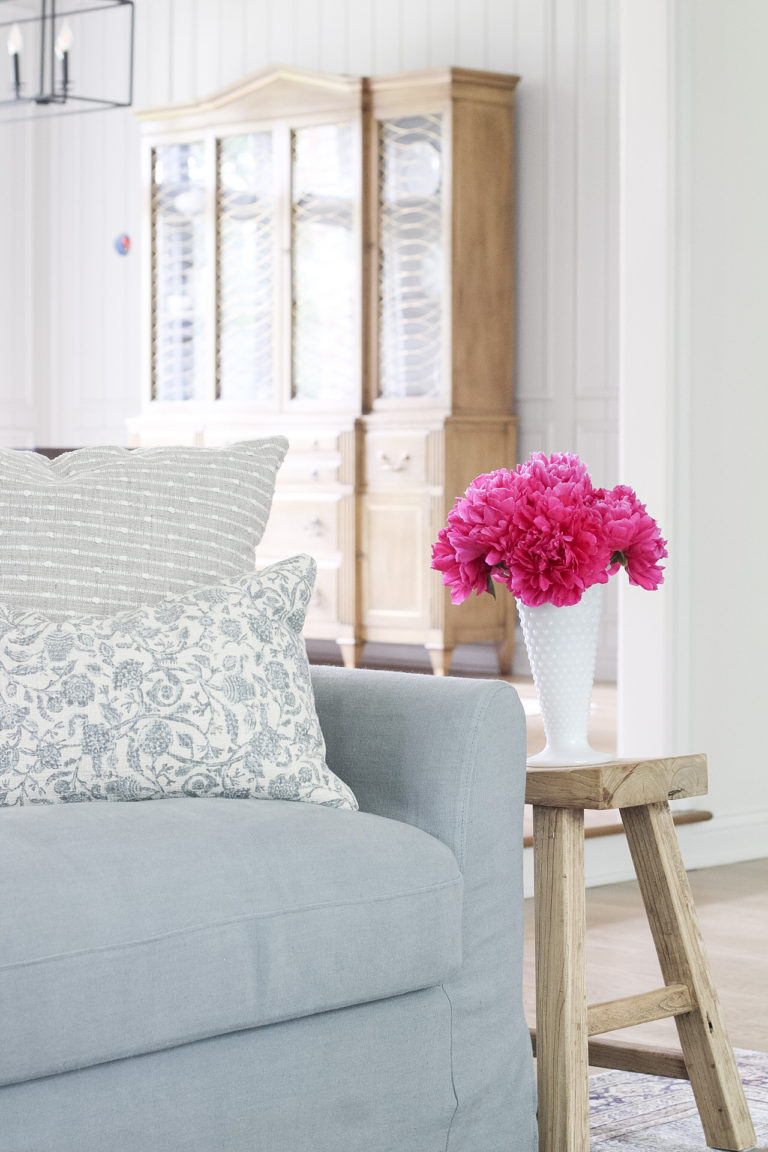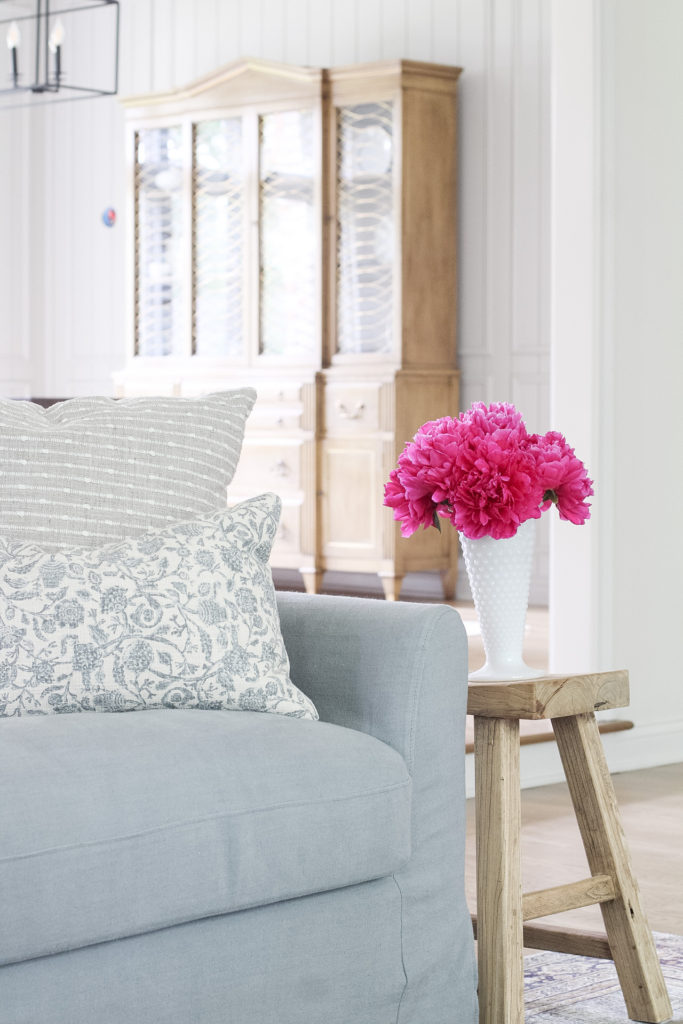 Painting Columns and Ceiling
I spent one night priming the 3 columns that frame in the dining room to get them ready for paint. They will be painted the white trim color, Benjamin Moore White Dove, that is consistent with the main floor. I also had a little time to make touch ups to the ceiling paint from scuffs when we removed and reinstalled the crown moulding. This week I plan to finish painting the columns, and then happily put the paintbrush away for the remainder of this project.
Hanging the Chandelier
We got the light hung up over the table! I am waiting to share it in the room until the final One Room Challenge reveal, but it looks perfect in the room. The soft curves of the brass and linen shades warm up the room perfectly!
Console Table
We spent a little time building and prepping the console table that will be covered in grass cloth wallpaper. I am hoping to replicate this table. I will spend this week covering and writing a detailed post on the process if it turns out!
Paint Color and Finish
The walls are painting Farrow & Ball Lamp Room Grey, color matched in Valspar's Signature paint, in a Satin Finish.
Coming Up this Week
Installing the new sconces
Prime and paint columns
Art!
Finish console table Console table
Be sure to follow along on my Instagram, where I share the "live action" of this project!
Project Checklist
Have sconces hardwired to frame buffet
Have a library light added to highlight artwork
Find Large scale art for dining room/ entry/ walkway wall.
Design, install, and paint millwork —-making progress!
Design and order window treatment
Install new chandelier, sconces, and art light
Clean table and get new chairs
Sell existing light, chairs, and buffet
find a small furniture piece for "bar/serving cabinet" —now have a plan for this, it will be a DIY!
Styling for china cabinet and bar/serving cabinet
Decide if I want/ need a rug and find one if so.
Prime and paint columns
Touch up ceiling paint
One Room Challenge 2021 Dining Room
Be sure to follow along with the other featured and guest designers here!
Catchup on all of my posts from this seasons challenge below!
This post contains product links that may contain affiliate links. When you use the link to make a purchase, I may make a small commission. This is not an additional cost for you, but helps me to produce this blog and content for you to enjoy. My full disclosure is here. Thank you!