Vintage Rug and New Roman Shade | One Room Challenge Spring 2021 Week 5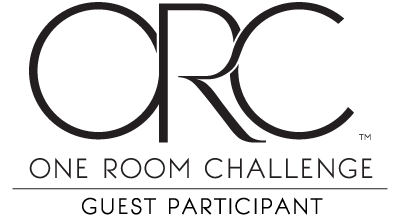 This week I took a vacation from the ORC and a literal vacation to visit my sister and nephew! Real life was glorious and I got nothing done on my ORC room, except roll out a vintage rug and hang a roman shade. The timing was actually really good, coming off of a few busy weeks installing and painting the moulding, it was a refreshing break. So basically nothing on last weeks "coming up this week" were accomplished, and I am absolutely ok with that.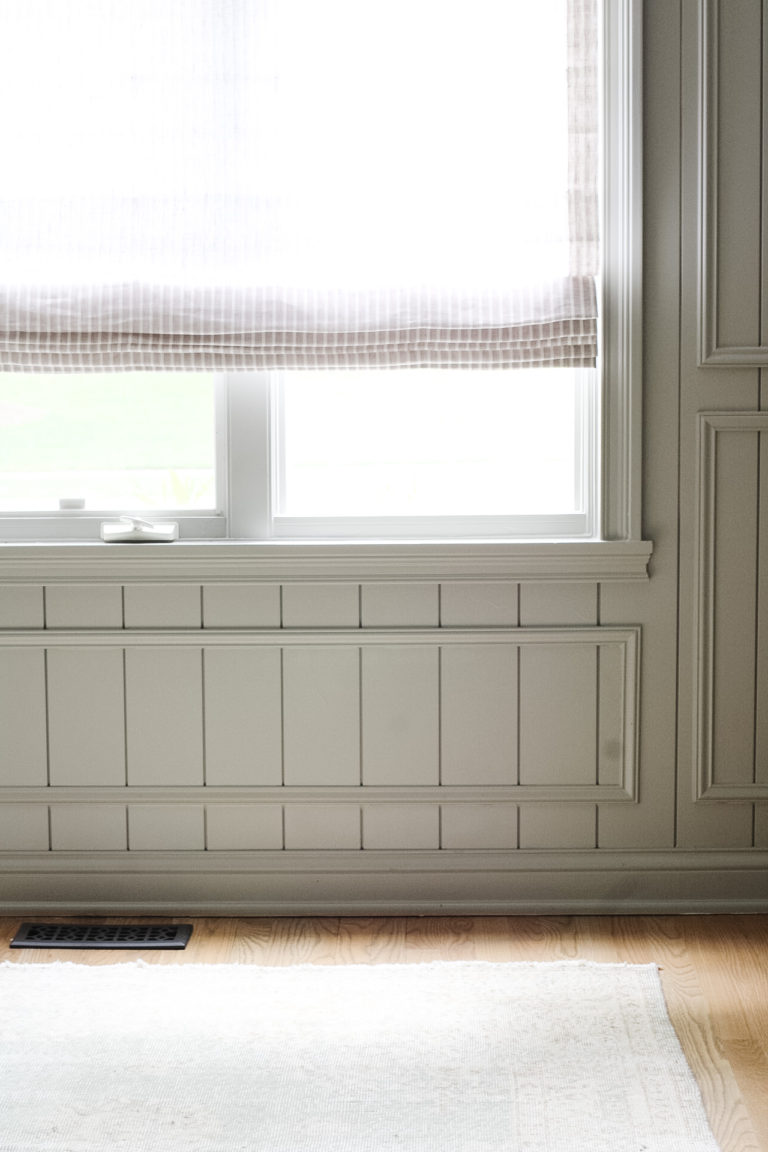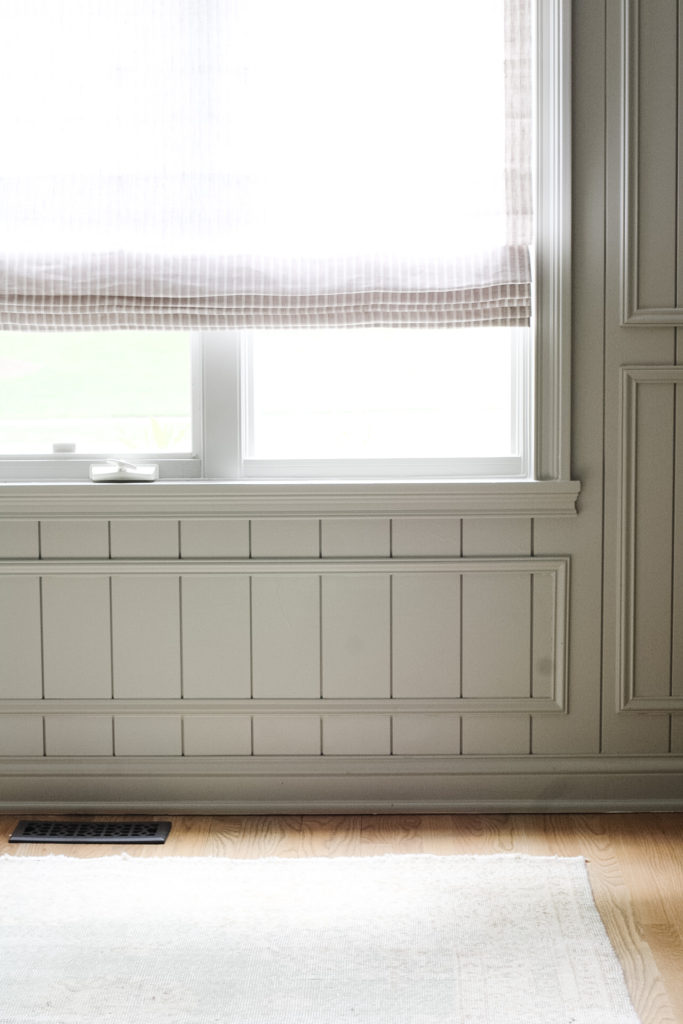 Vintage Rug
I still have two very young kids eating at my diner table every night – which means a lot of food ends up on the floor. For this reason I have always been hesitant to have a dining room rug. However, the openness of this room in to the entire main floor really makes it so it needs a rug to "ground" and define the space. Our solid hardwood floors also could benefit from more rugs to help absorb some sound. Little boys are loud, so anything to help with sound reduction is worth it.
I decided that a rug would be a nice add to the room, but I wouldn't spend my time researching and hunting for the perfect one. If I came across one that would be perfect with the design and also be in my price point and something durable, then I would get it. The other tricky part was this room is a an odd size, and most standard rugs were too big in one direction. Then Kristyn at Violet Vintage Rugs shared this rug and it was meant to be. I scooped it right up and it's perfect for the room. The dimensions couldn't be better, the colors were exactly what I was hoping for, and because it is a pre-owned/ vintage rug it will stand the test of time. Kristyn always shares videos dumping her entire fridge contents on these rugs and then washing them off. A little soap, scrubbing, and some sunshine usually do the trick. Because it is already worn, some small stains and wear will just blend in.
Roman Shade
Because this room is on the smaller side, I didn't want to hang curtains that would get stepped on when we have our table extended. So a Roman Shade was the perfect option. I spent a lot of time searching for a Roman Shade that:
had fabric choices I loved
was cordless and also child-safe
was well made but also not more expensive than the window itself
After samples from many companies, I ended up choosing this shade. I love the simple linen blend fabric in a taupe color. The fabric and hanging the blind under the upper windows helps to keep the room feeling more casual.
Paint Color and Finish
The walls are painting Farrow & Ball Lamp Room Grey, color matched in Valspar's Signature paint, in a Satin Finish.
Coming Up this Week
Installing new overhead lighting
Installing the new sconces
Prime and paint columns
Touch up ceiling paint
Work on Console table
Be sure to follow along on my Instagram, where I share the "live action" of this project!
Project Checklist
Have sconces hardwired to frame buffet
Have a library light added to highlight artwork
Find Large scale art for dining room/ entry/ walkway wall.
Design, install, and paint millwork —-making progress!
Design and order window treatment
Install new chandelier, sconces, and art light
Clean table and get new chairs
Sell existing light, chairs, and buffet
find a small furniture piece for "bar/serving cabinet" —now have a plan for this, it will be a DIY!
Styling for china cabinet and bar/serving cabinet
Decide if I want/ need a rug and find one if so.
Prime and paint columns
Touch up ceiling paint
One Room Challenge 2021 Dining Room
Be sure to follow along with the other featured and guest designers here!
Catchup on all of my posts from this seasons challenge below!
This post contains product links that may contain affiliate links. When you use the link to make a purchase, I may make a small commission. This is not an additional cost for you, but helps me to produce this blog and content for you to enjoy. My full disclosure is here. Thank you!