One Room Challenge Fall 2020: Basement Office & Den Week 5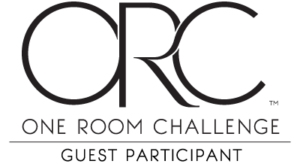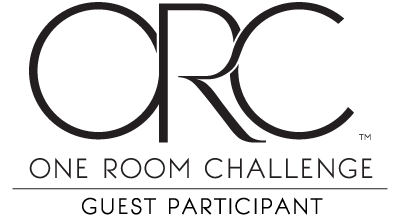 This was a very productive week for our Basement Office Renovation for the
One Room Challenge
. For that reason, this post is a little more brief because I am too busy trying to finish up this room! The deadline to finish was extended by a week, but I am still hoping to finish the main project and reveal next week.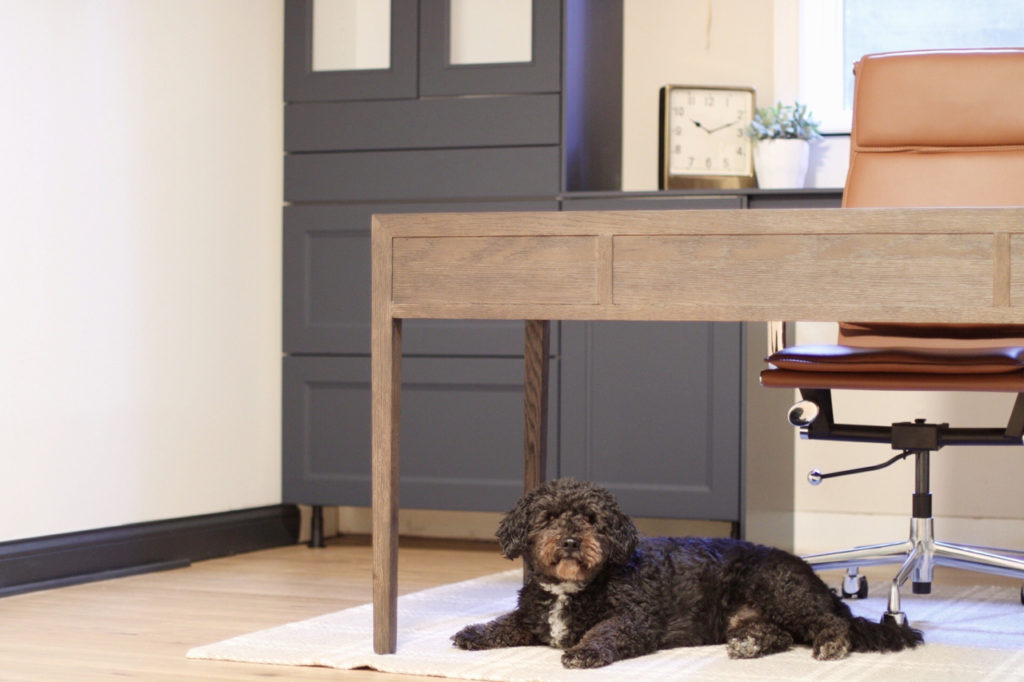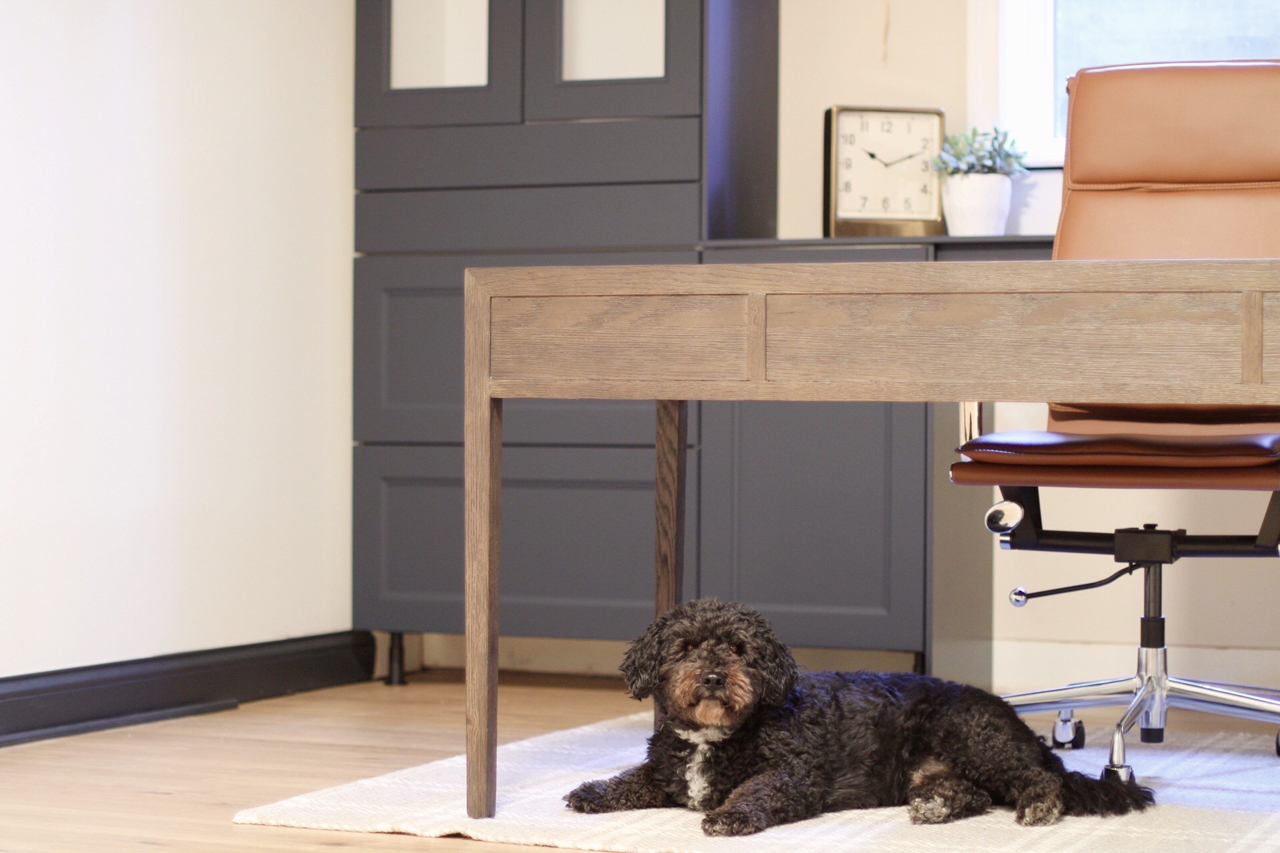 This post contains product links that may contain affiliate links. When you use the link to make a purchase, I may make a small commission. This is not an additional cost for you, but helps me to produce this blog and content for you to enjoy.
My full disclosure is here. Thank you!
---
If you want to catch up on the previous posts, they are linked here!
What Got Done This Week? Built the Desk Cabinets!
We spent Saturday morning building the desk area out of Ikea's Sektion cabinets. These are the cabinets that make up their kitchen line and are wonderful building blocks for storage of all forms. It's not surprise I love this cabinet system, and I really love pushing myself to find ways to use it to replicate a more expensive or custom style of cabinetry or storage. We combined them to create large drawers to serve as filing cabinets and storage for a printer, trashcan, and the work manuals that aren't exactly pretty enough to earn a spot out in the open. This week we will install the vertical paneling along the back, install the toe kick, finish the trim around them, and install the metal screens from Modern Metal in the glass doors.
What Got Done This Week? Fireplace "Secret" door!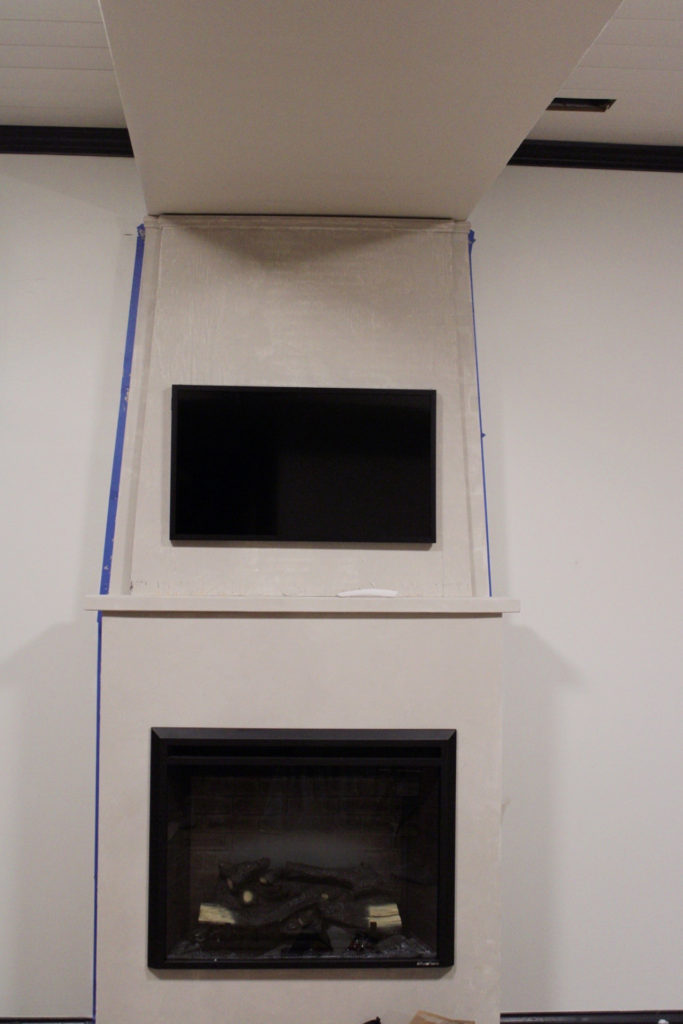 The fireplace got it's first coat of Roman Clay in Piano Room from Portola Paints, giving it a dreamy limestone-esque finish. The main part of the fireplace will need a second coat and the door will likely need two more. Kris built the Secret Door that will hide the crawl space access and we got that attached using the Ikea Utrusta Flip-up hinges. We also got the 32″ frame tv attached and working, too. It is so cute and lightweight and will just go along for a ride when the door flips up. I need to pick out a downloadable art print for the tv. I am also tossing around the idea of upgrading the standard frame that comes with the frame tv to something a little more ornate. This will probably depend on how much excess time I have this week.
What Got Done This Week? Furniture Decisions!
Along with the built-in storage desk, the office will have a floating desk that will serve as the primary work surface for Kris. It arrived this week and it's even better than I had imagined. It is the perfect contrast with the floors and the cabinets. You can see a sneak peak of it in a few of these photos. For the Den area I have been through about 1 million permutations of furniture layouts. I have no issue planning furniture when it's all new, but trying to "recycle" some of our existing pieces is making this a bit more of a challenge. Long story long, most of our furniture we brought from our last house doesn't really work in the main areas of this house. We really didn't bring a lot with us, because we really didn't have a lot in our much smaller, first home. But what we did have and bring, are things that we do really love. One of those being the sectional sofa that is too small in scale for our primary family room. The color and style of it would be perfect for our basement, but it may be just a smidge too big. Drawing it out on paper and in sketchup, it looks like it will be OK. But deep down, I think it will block the flow of the room and feel a little "stuffed". We also have two leather chairs that I love, that reside in our Piano Room. They would be perfect in the basement Den, so I am considering snatching them and bringing them down to the basement. As much as I want this room to be perfect, I really want to be cognizant of buying more furniture until I have exhausted what we have. I also think it will be important for us to live with the space for a while to see how we use it in the day to day. Prior to this project, the basement was getting very little use. I know that is going to change now that we have renovated it, so I want to give it a little time before buying too many new things for it.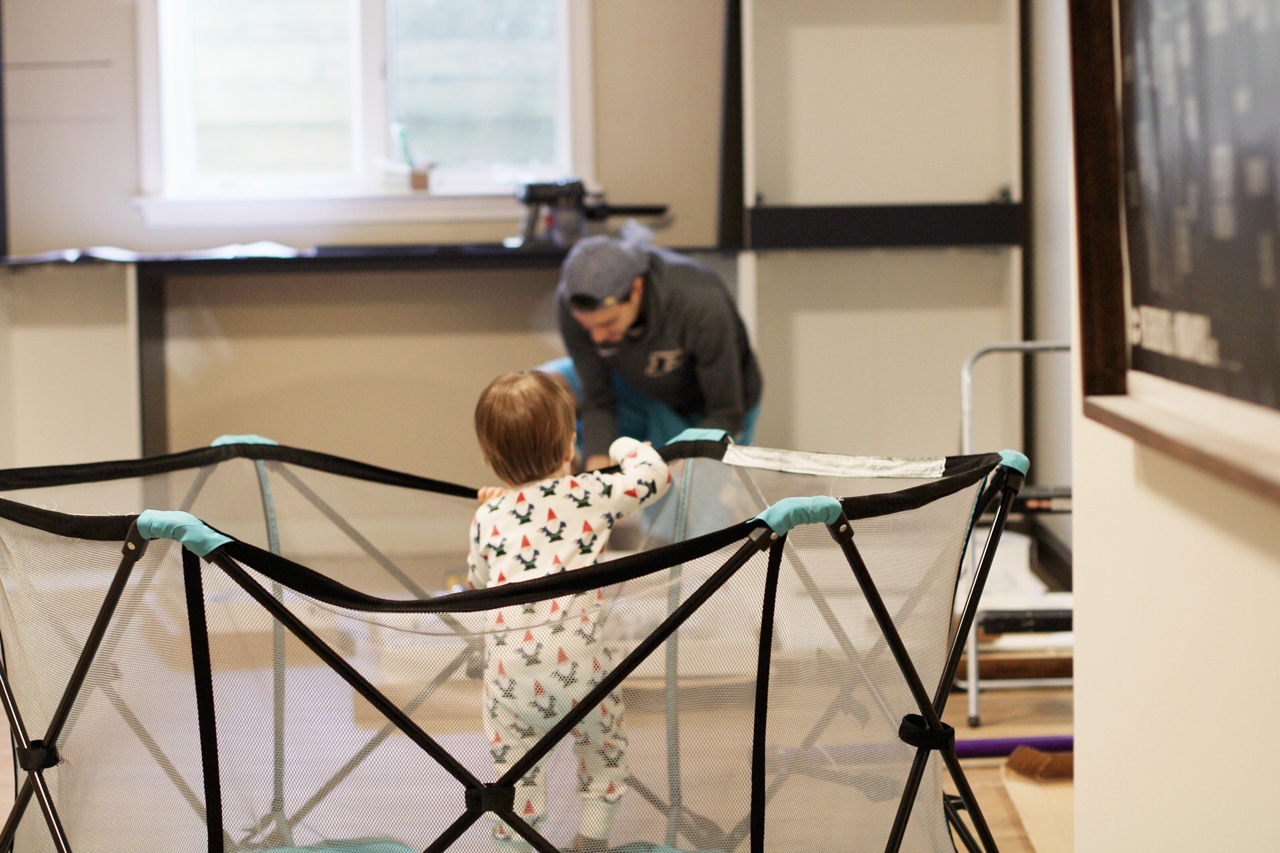 What's Next for the One Room Challenge Office & Den?
This coming week we will be working to finish up the space and hopefully reveal next week. Here is my to do list. Writing this out is surely to ensue a little panic in me.
Finish one small section of crown, touch up paint all of the crown
Add the shoe molding to the perimeter of the rooms, touch up paint
Install hanging light over desk
Install sconces over built-in area (started)
Install vertical paneling in desk area (started)
Paint paneling in desk area
Install Modern Metal screens in built-in doors.
Paint doors
Change door hardware
Install cabinet hardware
Final coats of Roman Clay on fireplace
finalize furniture arrangement and panic shop my house to fill in gaps
Hang art and style the room
It feels like a lot, but most of these are things that require just a small window of time to accomplish. These are the type of tasks that we really crank through fast after bedtimes or during naps and they don't feel like they are dominating all of our family time. I am so excited for this to all come together, to share it with you all, and most importantly to create a peaceful office for my husband and another space for our family to gather.
Be sure to follow along for the behind the scenes details as this project unfolds, on my
Instagram
account. I also have a
highlight
saved if you want to catch up on last week's progress!
Thank you for following along and providing your encouragement!